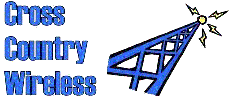 Maps for APRS programs
One of the problems facing radio amateurs using APRS programs such as UI-View, APRS-SCS or Xastir is getting hold of suitable maps.
Most digital or paper maps are covered by copyright restricting the use of scanned copies in computer programs.
In the UK maps made by the Ordnance Survey are covered by such a copyright. Even images copied from Google Maps online are banned from use in APRS programs.

One alternative is to use the maps generated by OpenStreetMap which is an open source free editable map of the whole world.

We have produced three zip files containing the following APRS maps covering the UK, Europe and other countries outside Europe:

UK APRS Maps (15.9 MB)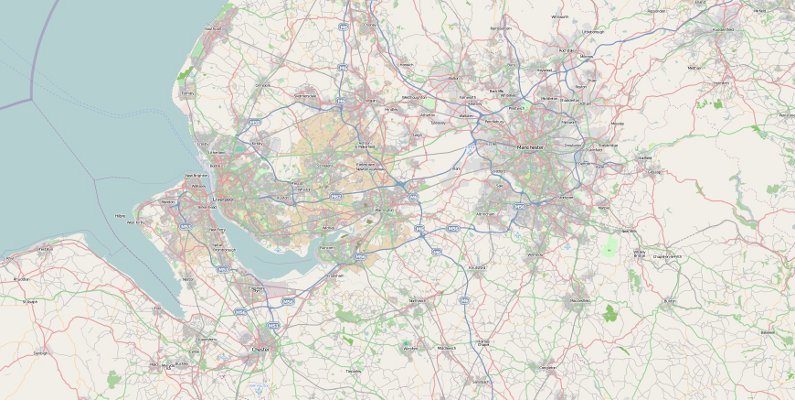 Liverpool / Manchester Birmingham
Bolton
Bristol
Cambridge
Cheltenham
Cheshire
Glasgow
Humberside
Isle of Man
Ireland
Ireland north
Lancashire
Leeds
Liverpool
London
Manchester
NE Scotland
Newcastle
Norfolk
N Cumbria
S Cumbria
N Wales
S Wales
SE England
Sheffield
SW England
Scotland

Europe (7.2 MB)

Amsterdam
Benelux
Canary Islands
Denmark
France
Germany
Iceland
Italy
Spain

Outside Europe (2.2 MB)

California, USA
NASA - Aster world map (not OpenStreetMap but given freely by NASA)
NE USA
New Zealand
SE Australia
USA

Each file when unzipped consists of a folder with all the map JPG images, INF files for UI-View and GEO files for Xastir.
For use with UI-View copy the JPG and INF files into the Maps folder in UI-View. It's found in Program Files/Peak Systems on the C: drive.
In Xastir copy the folder into the maps folder in /usr/local/share/xastir/maps or /usr/share/xastir/maps depending on the version of Linux. Refresh the maps in Xastir using Map, Configure, Index: Reindex ALL Maps! Note that only the small scale maps can be used with Xastir.

The UK APRS Maps zip file can be downloaded here.

The Europe APRS Maps can be downloaded here.

The Outside Europe APRS maps can be downloaded here.


| | |
| --- | --- |
| VHF Aurora : | |
| 144 MHz Es in EU : | |
| 144 MHz Es in NA : | |