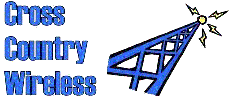 Dual polarisation HF Active Antenna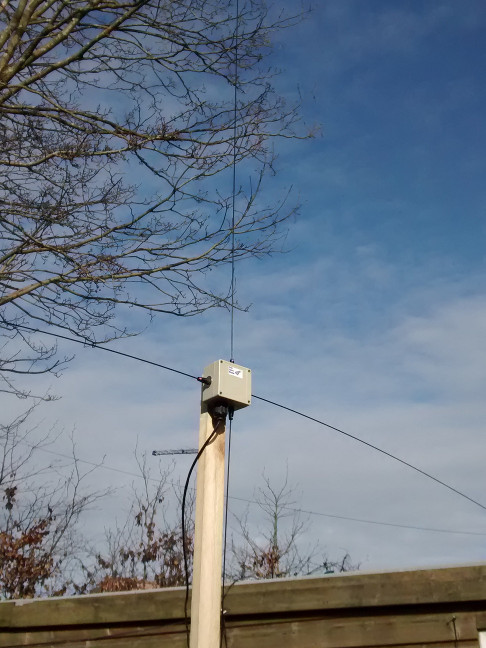 Cross Country Wireless have released a Dual Polarisation HF Active Antenna with a frequency range of 200 kHz to 70 MHz.
Recently we were asked by one of our customers to design an active antenna for HF progagation experiments looking at the effects of diversity reception between horizontally and vertically polarised antennas. The dual polarisation HF active antenna is effectively two of the latest versions of our HF Active Antenna combined into one unit.
This antenna is ideal for HF diversity reception for long haul HF data links, broadcast reception, propagation studies or amateur radio experimentation.
An ethernet cable is used to connect the antenna to a base unit. This allows 12V power to supply the amplifiers while two balanced pairs within the cable are used as separate RF feeders within the same cable. The antenna uses isolation transformers to isolate the antenna elements from extraneous RF noise picked up by the feeder cable or from the electrical supply to the base unit. A new element isolation transformer cancels out the effects of capacitively coupled local RF noise from nearby electrical wiring.
Crosstalk measurements between the horizontal and vertical antenna inputs and RF outputs are typically 40 dB down across the full frequency range.
The antenna power requirements are 10 to 16V at 150mA.
Like our other active antennas the antenna has RF over-power protection on the antenna element and the RF output on the base unit.
The antenna amplifiers use a Silicon - Germanium (Si Ge) high IP3 amplifier.
Two BNC female connectors are used for the RF output ports on the base unit.
The antenna head unit is fitted with two M6 studs 40mm apart to allow mounting on a timber, fibre glass or other insulating support.
The antenna is supplied with a 20m outdoor grade ethernet cable.
Due to international shipping restrictions we can only supply the antenna complete with whips to UK customers.
We can supply the antenna without whips to international customers so that they can source the whips locally. The whip diameter is 2.5mm (often sold as 3mm) or 0.1" diameter. Suitable lengths are 1m (39") to 1.3m (51"). Suitable whips are usually used for mobile VHF antennas for cars and vans.
The antenna is supplied with a 20m outdoor grade ethernet cable.
£228.00 (inc Tax) £190.00 (exc Tax). The PayPal button automatically adds 20% VAT if the buyer is in the UK or EU. It also adds the correct shipping cost. Customers outside the EU pay the lower (exc Tax) price.
If you require more detailed information please contact us by email at info@crosscountrywireless.net