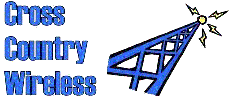 Links

The cause of much of the interference to radio and televison services these days is caused by power line technology (also known as power line communications or power line adaptors). Click here for more information on the subject.

We have designed a duplexer to work with the Duoband antennas made by Vine Antennas. Click here for more details.

Mike Pratt has an intriguing and informative website devoted to GSM and 3G base stations in the UK. Click here to view Mike's website.
Here's a link to our local Unimog supplier, Atkinson Vos. They also have a wide range of Unimog spares as well as a Unimog servicing department in their new premises in High Bentham.
If you want to save money and buy a Unimog from Holland take a look at the website of R.J.Sindorf or call +31 525 652156. We bought our U1500 from R.J.Sindorf and we were delighted with the quality of the vehicles available and the service given. We are not connected to them other than being satisfied customers!

We are members of the World Community Grid and donate the unused computer time of our Windows and Linux PC's to aid humanitarian research via grid computing.
If you have a computer working 24/7 let it do some good!









Back to Index

Cross Country Wireless


Promote your Page too