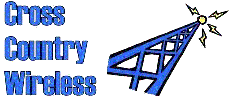 Cross Country Wireless Sentry 5 HF/VHF SDR transceiver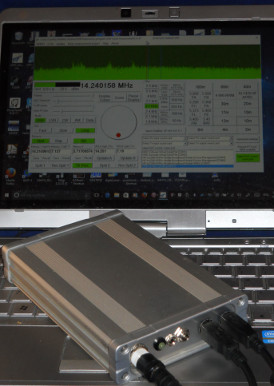 The Sentry 5 SDR transceiver is under development. A working prototype was displayed at the recent RSGB National Hamfest.
8 October 2016...Final firmware and software development is underway before the final hardware design is confirmed. PCB design for the production boards will then start. Some additional software development is needed to add VHF modes to the Sentinel SDR program.
Key design features include:
1.8 to 70.5 MHz coverage, full coverage receive, amateur bands only transmit

5W RF output

CW operation directly keys the transmitter with no latency

Built in CW keyer with optional straight key operation

CAT control emulating an Elecraft K3 using a USB serial port

Accesory socket to key external amplifiers

Band Data output (Yaesu FT-817 format) to control external amplifiers

Receive only operation can be powered from USB cables from PC

Transceiver operation can be powered from 12 to 20V power supply

Built in a compact aluminium case 175 x 106 x 45 mm

Alternative firmware options to cover the differences in the amateur bands in different countries.

Custom firmware can be made to cover MARS or similar extended frequencies. Just send us a copy of the frequency schedule on your licence.
The Sentry 5 USB driver installer can be downloaded as a zip file here . The USB driver can also be loaded via Windows Update.
The SDR program we recommend for first time users of the Sentry 5 SDR transceiver is Sentinel SDR which can be downloaded here .
Development testing is also using HDSDR and CW Skimmer.
Contact Chris Moulding, G4HYG via Email address hidden from spambots for more details.