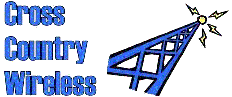 Cross Country Wireless HF Preselector
Cross Country Wireless have relaunched their HF Preselector covering from 1.5 to 30 MHz

This can be used to provide additional front end selectivity for HF receivers protecting the receiver from strong out of band transmissions, wideband noise and other transmitters on multi-station field days.

As the sunspot cycle improves and more listening is done on the HF bands with large antennas and with strong NVIS and DX signals then the HF Preselector is an ideal accessory to aid receiver performance.

It is invaluable when using simple conventional superhet or SDR receivers such as RTL-SDR dongles with upconverters or SDRPlay with large HF antennas.

It is an ideal tool to reduce ADC overload on the Icom IC-7300 with the InRad receive only antenna jack kit.

It can also be used with other transceivers that have sockets for a separate receiver input and receive antenna output.


Frequency tuning range: 1.5 MHz to 31 MHz in three switched bands

Input impedance: 50 ohms

Output impedance: 50 ohms

Filtered, isolate and bypass options on rear switch

Insertion loss: 1 dB

Connectors: BNC female (RF in), BNC female (RF out)

Tough polycarbonate case

Overall dimensions (including controls and sockets: 95 mm (L) x 65 mm (W) x 40 mm (H)

Weight: 121 g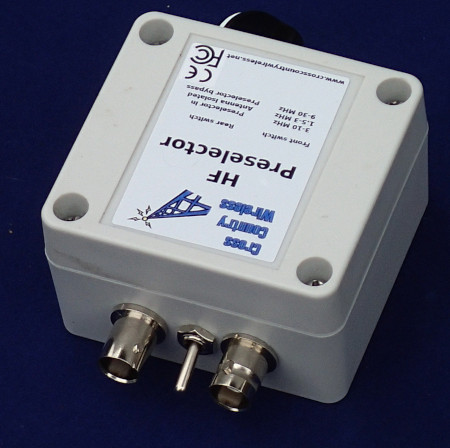 VAT will be added during the PayPal transaction for UK customers.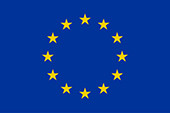 Orders for customers from the EU are now processed by eBay so that customers don't have to pay tax and a handling charge on delivery. Click here for the eBay page for this product
If EU customers pay directly in US dollars or GB pounds we cannot process the EU tax and you will have to pay the tax and handling charge on delivery.