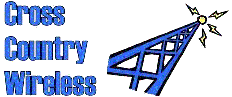 Cross Country Wireless Z Match Antenna Matching Units
Product discontinued, web page for information only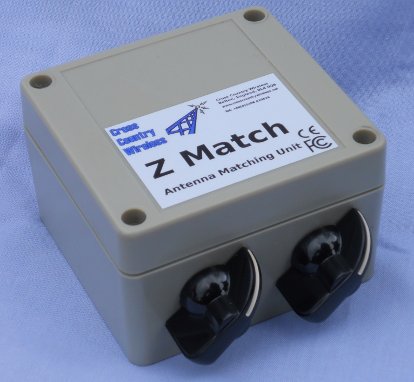 Cross Country Wireless have released a Z Match antenna matching unit for HF use.

It can be used to match HF antennas fed with coax, twin feeder, open wire line or long wire antennas.

It will also act as a galvanic isolation transformer protecting the station equipment from static electrical charges on the antenna.


Frequency range:3.5 to 30 MHz

Input impedance: 50 ohms

Output impedance: 10 to 5000 ohms

Balanced output can be used with long wire antennas and open wire, ladder line or coax feeders

RF power rating: 15W maximum

Galvanic isolation between input and output

Gas discharge tube (10kA rating) for nearby lightning surge and over-power protection

Connectors: BNC female (RF in 50 ohms), BNC female and 4mm binding post terminals (RF out)

Tough polycarbonate case suitable for SOTA or RaDaR HF operations

Overall dimensions: 125 mm (L) x 85 mm (W) x 55 mm (H)

Weight: 192 g
The CCW Z Match AMU FAQ sheet can be downloaded as a PDF file here.