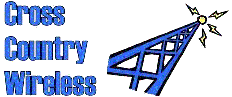 VLF/LF/HF Active Vertical Antenna...5 kHz to 30 MHz

We no longer make the Active Vertical antenna.
It has been replaced by the High Z Antenna Amplifier .

This allows you to use a short vertical element up to say 7.5 m and a ground rod to make a very effective LF and HF antenna.

One of our customers, Andy, DL8LAS uses one for his CW Skimmer station. Here is a link to his YouTube video showing his CW Skimmer set-up.

He also has several links comparing it with his Beverage antennas. This one shows KP2M on 160m switching between his vertical and a Beverage antenna.
The antenna can be used for all VLF, LF, MW and HF professional monitoring and short wave listening. It is particularly effective for VLF. LW, MW and NDB DXing.
The antenna is a short vertical dipole antenna 1.8m (70") high with a built-in low noise high dynamic range RF amplifier. A base unit allows 12V power to be fed up the coaxial cable feeder to the antenna. The antenna current consumption is 15 mA (early versions took 100 mA).
A common mode choke at the base of the antenna isolates the coaxial cable from the antenna element allowing a stable radiation pattern unaffected by the cable run or antenna mount structure. It also blocks any RF noise picked up by the coaxial cable from reaching the antenna elements.
The antenna design is based on the reference antenna described in the ITU-R P.845-3 Recommendation document on HF Field-Strength Measurement. A copy of the document may be downloaded here.
A base unit for the receiver end is supplied. This allows a 12V DC power feed to the fed up the coaxial cable to the antenna with common mode filtering on the DC and RF inputs to minimise noise. A hybrid transformer is used to provide two RF outputs to feed two receivers.
The antenna is built from aluminium tube and stainless steel fittings with two polycarbonate boxes housing the amplifier and common mode choke. A mounting bracket allows it to be mounted to a 50mm (2") pole using a clamp fitting or a 25mm (1") using a Stauff clamp for mounting on Clark Mast or Hilomast telescopic masts.

We do not recommend this antenna for indoor mounting as it's performance is affected by local obstructions and clutter. For best results it should be mounted outdoors in the clear away from buildings and trees.
The antenna can be quickly assembled and disassembled to allow portable operation from temporary listening sites with compact storage and easy installation in areas with restricted access.
BNC female connectors are used for the RF output ports on the base unit. RF over-power protection on the antenna and the RF output allow the antenna to be used very close (>2m) to transmit antennas and tolerate accidental connection of a transmitter to the RF output sockets for a short period (150W for 30 seconds) without damage.
The antenna power requirements are 10 to 16V at 15mA. (Note early versions used 100mA)
The HF Active Vertical Antenna FAQs can be downloaded here .
If you require more detailed information please contact us by email at info@crosscountrywireless.net